2 FREE CD'S WITH PARTNER GIFT!
WITH YOUR PARTNER GIFT OF $25 WE WILL SEND YOU TWO SAVOONGA LIVE CD'S ONE FOR YOU AND ONE FOR SOMEONE YOU KNOW WHO NEEDS HEALING!
YOUR PARTNER GIFTS CONTINUE TO HELP SEND US TO THE VILLAGES OF ALASKA!  THANK YOU!!!
**Learn how to receive up to 8 FREE CD's
SEE DETAILS BELOW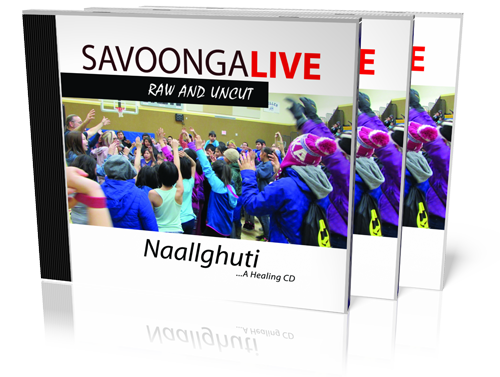 ON NOVEMBER 19TH AND 20TH, 2016 WE MINISTERED IN SAVOONGA, ALASKA DISTRIBUTING 2500 POUNDS OF FOOD AND HELD HEALING MEETINGS.
WE RECORDED THE HEALINGS AND WORSHIP AND PUT IT ON A CD AS IS TO KEEP THE PURITY OF THE ANOINTING THAT HAPPENED. WE CAME OUT WITH A "RAW AND UNCUT" CD! WE BELIEVE MANY WILL BE HEALED BY THIS CD.
SAVOONGA LIVE CD TRACKS
If You Let Me
Baby Healed Of Seizure
Healing Reigns
No More Pain Pt. 1
No More Pain Pt. 2
No More Pain Pt. 3
Almighty Holy Ghost
The Children Lead The Way 1
The Children Lead The Way 2
Open The Floodgates
Salvation Prayer
Give Thanks